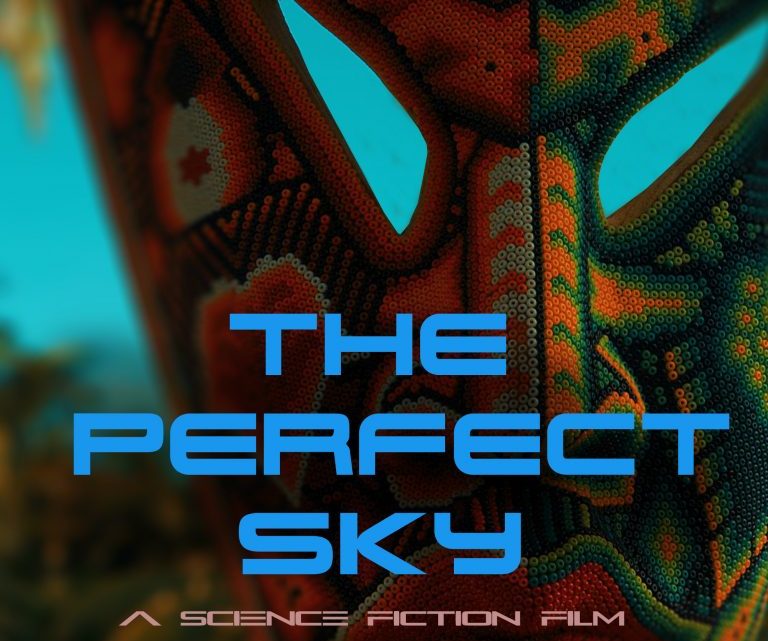 THE PERFECT SKY – Science fiction – Stereoscopic 3D
THE PERFECT SKY – Science fiction – Stereoscopic 3D
Produced by 3Dmovies.com LLC and Ted Amaradidis for 3Dmovies.com.
Not movies, not even 3D movies…. We produce "3D MOVIES YOU CAN TOUCH" ®
In production now. A Ted Amaradidis film.
Science fiction.
Tags: Science fiction, Multiverse, Human Cloning, Artificial Intelligence, 3D Movies, Stereoscopic movies.
The technological singularity (also, simply, the singularity) is the hypothesis that the invention of artificial superintelligence (ASI) will abruptly trigger runaway technological growth, resulting in unfathomable changes to human civilization.
According to this hypothesis, an upgradable intelligent agent (such as a computer running software-based artificial general intelligence) would enter a "runaway reaction" of self-improvement cycles, with each new and more intelligent generation appearing more and more rapidly, causing an intelligence explosion and resulting in a powerful superintelligence that would, qualitatively, far surpass all human intelligence.
Stanislaw Ulam reports a discussion with John von Neumann "centered on the accelerating progress of technology and changes in the mode of human life, which gives the appearance of approaching some essential singularity in the history of the race beyond which human affairs, as we know them, could not continue".
Four polls, conducted in 2012 and 2013, suggested that the median estimate was a 50% chance that artificial general intelligence (AGI) would be developed by 2040–2050.
I. J. Good's "intelligence explosion" model predicts that a future superintelligence will trigger a singularity.
Emeritus professor of computer science at San Diego State University and science fiction author Vernor Vinge said in his 1993 essay The Coming Technological Singularity that this would signal the end of the human era, as the new superintelligence would continue to upgrade itself and would advance technologically at an incomprehensible rate.
In the 2010s, public figures such as Stephen Hawking and Elon Musk expressed concern that full artificial intelligence could result in human extinction.
The consequences of the singularity and its potential benefit or harm to the human race have been hotly debated.
——————————————————————-
A collection of 3D films, 3D movies and 3D pictures updated daily.
A collection of "3D Movies You Can Touch!" ®. All Rights Reserved. Copyright © The 3D Film Company and Ted Amaradidis. For rights please read bellow.
This material is protected by copyright and has been copied by and solely for the advertising purposes of 3dmovies.com Inc. under license. You may not sell, alter or further reproduce or distribute any part of this coursepack/material to any other person. Where provided to you in electronic format, you may only print from it for your own private study and research. Failure to comply with the terms of this warning may expose you to legal action for copyright infringement and/or disciplinary action by 3dmovies.com Inc. For rights to use any of our pictures, video clips or movies please use our contact form. Most pictures are 6k resolution and almost all of our movies are filmed in 6k resolution soon to be upgraded to 8k.